Education & Programs
Teachers and parents! Are you looking for a great way to let your kids have fun and learn all kinds of interesting facts about animals? Micke Grove Zoo offers a variety of programs, by age group, both on-site and off-site. Many of these programs include live animal encounters and hands-on bio facts* presentations; all involve fun, science standards-based curriculum. In addition to our standard programs, we have the ability to customize programs to meet needs given enough advance notice. For more information, please contact the Micke Grove Zoo Education Department!
*What are bio facts? Bio facts are like artifacts, except that they involve objects that may have been, at one time, part of a living being. Examples include skulls, pelts and models. Bio-facts can be either real or replicas.


For additional info please click on any of the links below.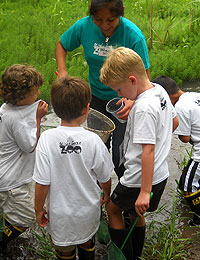 Micke Grove Zoo Map
Quick Links